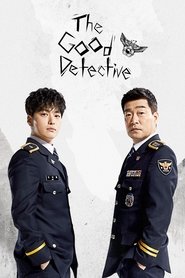 The Good Detective 2020
Nonton The Good Detective 2020, Drama tentang pertarungan antara orang yang ingin lebih dekat dengan kebenaran dan mereka yang ingin menutupinya.
Jang Seung Jo akan berperan sebagai Oh Ji Hyuk, seorang detektif elit sembilan tahun yang tidak berbagi perasaannya dengan orang lain karena rasa sakit yang dia alami ketika dia masih muda.
Dia tidak terpengaruh oleh uang dan kekuasaan, bahkan dengan kekayaan besar yang diwarisi dari pamannya.
Views: 397
Genre: Crime, Drama, Drama Korea, Mystery,
Actors: Jang Seung-jo, Ji Seung-hyun, Jo Hee-Bong, Jo Jae-yoon, Lee Elijah, Oh Jung-se, Park Geun-hyung, Shin Dong-mi, Son Hyun-joo, Son Jong-hak
Studio: Blossom Story, JTBC Studios